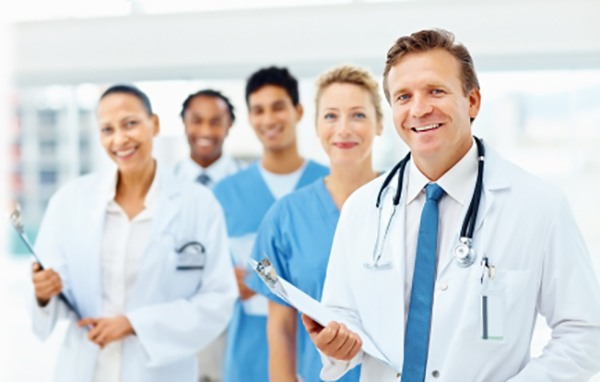 Traveling to the United States from Canada can be an exciting experience, but it can also come with unexpected health challenges. Whether you are traveling for business or pleasure, it's important to know that you can get quality healthcare if you need it. That's where MyUSADr. Telehealth services can help.
MyUSADr. is a telehealth company that provides virtual medical care to Canadians traveling to the United States. With MyUSADr., you can access medical consultations, prescriptions, and even lab tests without leaving your hotel room. Here's how it works.
First, you fill a short online medical form on MyUSADr. Site providing a short medical history and what you need addressed. This information will help the MyUSADr. Team understand your health needs and gets you the healthcare you need. Next, MyUSADr. Team will schedule a virtual appointment with a MyUSADr. Physician.
During your appointment, you'll be able to talk to a licensed doctor who can evaluate your symptoms and provide a diagnosis. If you need medication, the doctor can send a prescription to a US based pharmacy for you to pick up. And if you need lab tests or other diagnostic procedures, the doctor can order them and send requests to a nearby facility where you can get them done.
One of the main advantages of using MyUSADr. telehealth services allow you to get medical care from the comfort of your own hotel room or residence. You don't have to worry about finding a local doctor or hospital, or navigating a healthcare system that may be unfamiliar to you. Instead, you can talk to a US licensed doctor who speaks your language and can address your healthcare needs.
Another advantage of using MyUSADr. is that it can be more affordable than seeking medical care through traditional channels. Without health insurance, medical expenses in the United States can be prohibitively expensive. However, MyUSADr. offers flat-rate pricing for its telehealth services, so you'll know upfront how much you'll be paying for your appointment or any other needed services.
Finally, using MyUSADr. can help you save time and avoid unnecessary stress. If you're on a tight schedule or want to minimize disruptions to your travel plans, MyUSADr. can help you get the care you need quickly and efficiently. You won't have to spend hours in a waiting room or deal with the hassle of navigating a new healthcare system.
In conclusion, if you're a Canadian traveling to the United States, MyUSADr. Telehealth services can be a valuable resource. With MyUSADr., you can get quality medical care from licensed physicians without leaving your hotel room or residence. This can help you save time, money, and unnecessary stress, so you can focus on enjoying your stay.
Please feel free to visit MyUSADr., How it Works to learn more about our services! You can also follow us on social media platforms and keep updated on the latest MyUSADr. Health Tips!
If you have a serious Medical condition, please give us a Call. Our American Board certified Specialists can guide you on getting the Latest available Treatment options! We are Here to Help!
MyUSADr. was created to assist you in making Critical Health Decisions. Our US based practicing Specialists provide Personalized Online Medical Opinion to patients from all over the Globe. Feel free to Contact us by Email/ Phone/ WhatsApp at any time...
My USA Dr.
+19546108585
Fort Lauderdale, Florida